Branded merchandise can speak to people in a way unlike any other marketing medium. It can bring people together, start conversations, develop relationships, and tell meaningful stories. Considered promotional products can maximise your brand impact, whilst having minimal impact on the environment.
Promotional Products & Branded Merchandise
Pens & Writting
Arguably the most effective marketing tool ever, our custom branded writing instruments (such as branded pens, pencils, crayons and markers) are a fantastic way to promote your brand. 
Clothing and Apparel
Promotional clothing and accessories are a superb way to increase awareness of your brand because they are often worn many times. We  do all sorts of shirts and Caps as well.
Branded Bags
With their versatility, large branding area and vast array of styles, there is little question that branded bags are among the best promo products around. 
Diaries & NotePads
It's no secret – branded notebooks or pads could be one of the most successful marketing investments you make. We've all got one on or near our desks. 
Mugs & Cups
Mugs have long been the go-to merchandise product for organisations wanting to make a lasting – and practical – impression. And for good reason; a printed mug or cup can last and last, meaning that your logo will be seen over and over again.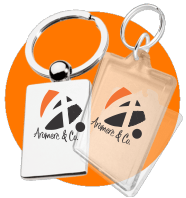 Keyrings
Another big player in the world of promotional marketing, the keyring (and all it's variations) is diverse, practical and durable. With the right product choice and the right branding, your company's branded keyring can last for a long time
Drinks, Water & Sports Bottles
Branded water bottles have seen a surge in popularity recently, and it's not difficult to see why. Firstly, a reusable drinks bottle is perfectly placed to help fight the war on single use plastics – and secondly, they're just such a great promotional product!
Umbrellas
Let's face it, the weather in this part of the world makes getting caught out in the rain an inevitability. But that makes printed umbrellas a very reliable merchandise choice! We have one of the best ranges of promotional umbrellas that can be branded with your logo. 
Toys & Kids items
Toys and games are a great promotional product; regardless of your age, everyone loves a cuddly toy or interactive board game. If you think that associating your brand with the feel-good factor of toys and games is a good move – you're a winner
Office items
The office environment is rich with bits and bobs that can be branded with campaign details and company logos. It's the perfect place to get brand exposure, and we've got everything you need right here
Lanyards & I.D Cards
 Easy recognition in any industry requires a unique visible form of identification. We are able to make from full to single colour lanyards and I.D cards. Low cost to high cost quality is available
Electrical Gardets
In this modern world, its very insteresting and eye cathing to see all customers that who willvisit and walk away with branded Power banks, usb cables.
Door, Entrance Sanitising Mats
STOP the spread of COVID-19 on your floors.
Grizzly Sanitize is a sponge-style sanitizing entrance matting system designed to sanitize footwear to help reduce the spread of harmful germs, bacteria, and viruses in public spaces. Grizzly Sanitize delivers sanitizing solution directly to shoe soles as people enter your building, and then dries shoe bottoms to prevent slip and fall accidents.
System comes complete with Wet Side and Dry Side mats!
 Premium nylon allows Grizzly Sanitize Wet Side to hold 2 litres of sanitizing solution completely within the fibres to prevent messy splashing and sloshing when in use. Unlike open-tray style sanitizing mats, Grizzly Sanitized is designed to be compatible with regular street shoes.
Straightforward Steps To Perfect Promotional Products
Ensuring You Get Exactly What You Need When You Need It
WE QUOTE IT
We'll detail everything so you know exactly what costs are involved, nothing hidden
YOU ORDER IT
Your personal advisor will confirm details then schedule production and delivery times
YOU APPROVE IT
Our artwork studio create visuals to ensure you get exactly what you want
WE PRINT IT
We'll keep you updated on the progress of your order through to delivery
YOU RECEIVE IT
We make sure you receive your goods on time, no fuss
Job Done!